How many worlds?
Sunrise René Kolb 2000
We observe events revealing trends towards global society. Six scenarios of emerging world society build the framework labelled by classic figures: Immanuel Kant – civil world, Adam Smith – one world, Thomas Hobbes – domesticating world, Jean Jacques Rousseau – negotiating world, Konstantin Leontjew – own world. With Cassandra we notify ways of threatened world.
Procedure: The news on international events are enregistred for each scenario; the English version uses the daily world news of BBC as source. They are assessed by content analysis. The results are published monthly in a bulletin of "world observatory". See also the German version.
Summary of trends
Events driving global scenarios. The figure gives an overview on how the events participated at the six scenarios since September 08 until the end of February 09. Evidently the starting month of world observatory was dramatic evocated by the increasing negative events of financial system, i.e. the essential sector driving one world trends before. October 08 shows an abrupt change revealing a rather positive shift toward negotiating; the Rousseau scenario increased. Still under the influence of further negative developments in financial and economic sector some hopes for learning by negotiating was evident (series of multinational meetings). But simultaneously Cassandra was mobilised since the gravity of financial crisis became evident. The critical financial events passed from one world (in September) to Cassandra (in October); they gained the character of catastrophes until February.
During November/December the events shift toward civil world (Kant) and the own world (Leontjew), the clash of civilisations and rivalries between ethnic and religious groups. The increase of civil world is influenced by the positive signs of elected president in US but also by increasing disputes and social movements for justice and responsibility in face of the crisis. In December 2008 the scenario civil society culminates as a consequence of events in the so called "failing states". There is an increase of the Leontjew scenario of own world; it takes the second ranking since October and is increasing until the end of January 09. It seems that the global society faces more such clashes, stronger tensions between identities the more financial problems reach the peripheries. Evidently the financial tsunami moves as a first wave through the rich North, arrives as second wave at emerging countries and reaches the poor countries of South as third wave. The insights into these events show that nearly in all cases the rivalry between geopolitical players are directly or tacitly involved, the games for domesticating the world (Hobbes).
Regional Aristocracy. While the European Union participates significantly more than the rest of world in civil scenario (49%) and in one world (27%) it is less involved in own world scenario (9%). (Events of January and February 09). So inequalities and regional aristocracies of world society are made visible in streams of daily events. If one takes a look to them inequality is more dramatic than conventional quantitative indicators of inequality reveal. see bulletins 08.
How many worlds? Background
The world observatory is an effort for understanding global society. It is a-work-in-progress enterprise fostering the forecasting of coming developments through non-speculative instruments, that is monitoring and observing the transnational streams of events as the "quanta" of trends, processes or scenarios. Periodically focus-papers are published:
→ The events linked to financial crisis are analyzed and interpreted in a special paper Cataclysms and Change of World Society: The financial crisis as paradigm.
→ The Images of World and European society are published: The Shaping of World Images: six paradigms. In the next days a second paper addresses "European Images".
Civil World
The trends shape the international society as civil society, the dream and vision of Immanuel Kant.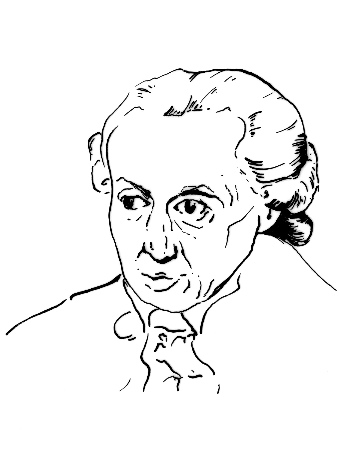 Kant's dream of global civil society: "Die Rolle des Menschen ist also sehr künstlich; wie es mit den Einwohnern anderer Planeten und ihrer Natur beschaffen ist, wissen wir nicht; wenn wir aber diesen Auftrag der Natur gut ausrichten, so können wir uns wohl schmeicheln, dass wir unter unseren Nachbarn im Weltgebäude nicht geringen Rang behaupten dürften. Vielleicht mag bei diesen ein jedes Individuum seine Bestimmung in seinem Leben völlig erreichen. Bei uns ist es anders; nur die Gattung kann dieses hoffen. … aus dem gesetzlosen Zustande der Wilden hinaus zu gehen, wo jeder, auch der kleinste, Staat seine Sicherheit und Rechte, nicht von eigener Macht, oder eigener rechtlichen Beurteilung, sondern allein von diesem grossen Völkerbunde (Foedus Amphictionum), von einer vereinigten Macht, und von der Entscheidung nach Gesetzen vereinigten Willens, erwarten könnte." (1784)
The scenario civil world motivates excellent and original scholars to pose new questions, to find explanations, theories and empirical evidence. How fit the events these approaches?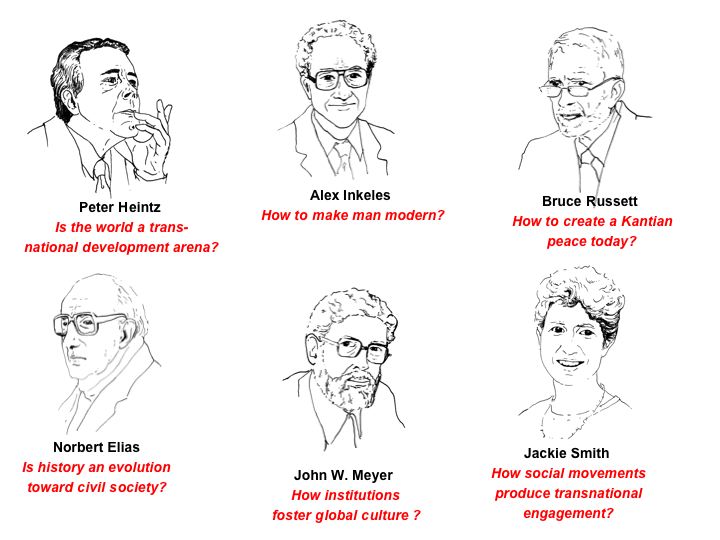 March 09
29
Obama plans climate change summit Barack Obama invites the world's 16 major economies to Washington for climate change talks next month. Kn
Colombia shocked by incest case A Colombian man is accused of imprisoning his daughter and fathering eight children with her, causing outrage in Colombia. Kg
Canada uncovers cyber spy network An electronic spy network, based mainly in China, has infiltrated computers around the world, Canadian researchers say. Ks H
Nasa's Discovery returns to Earth Nasa's space shuttle Discovery lands after a 13-day mission to the International Space Station to install a pair of solar wings. K
Mayotte votes on ties with France The Indian Ocean island of Mayotte holds a referendum on whether to become a fully-fledged overseas department of France. Ks H
Berlusconi creates rightist bloc Italian Prime Minister Silvio Berlusconi creates a powerful new centre-right bloc called People of Freedom. Ks L 28
Longer schooling 'cuts dementia' Changes to improve access to education over 50 years ago could go some way to reducing dementia rates in the elderly, a study has suggested. Kg
27
PM and Palace 'discussed reform' Gordon Brown and Buckingham Palace have discussed royal succession reform, which is backed by public support in a BBC poll. Ks
Steaming hot tea linked to cancer Drinking steaming hot tea has been linked with an increased risk of oesophageal (gullet) cancer, Iranian scientists say. Kg
UN urges Sudanese rethink on aid The UN Security Council calls on Sudan to reconsider its decision to expel international aid agencies from the Dafur region. Kg
Pope 'distorting condom science' The medical journal the Lancet accuses the Pope of distorting science with his remarks that condoms can exacerbate Aids. Kg L
China seeks lost radioactive ball Chinese officials are urgently seeking deadly radioactive material encased in a lead ball that was lost earlier this week. Kn
Indonesia dam burst kills dozens Dozens of people die after a dam bursts on the outskirts of the Indonesia capital Jakarta, flooding hundreds of homes. Kn
Zimbabwe 'to arrest land thieves' Zimbabwe's Prime Minister Morgan Tsvangirai vows to arrest anyone invading farms - in an apparent challenge to Robert Mugabe. Ks
26
Space tourist blasts off to ISS US tycoon Charles Simonyi blasts off for the International Space Station, the first space tourist to make the trip twice. Kg S
Police to probe UK torture claims Police will investigate claims by ex-Guantanamo detainee Binyam Mohamed that an MI5 agent was complicit in his torture. Ks L
Call for higher circumcision rate Circumcision should be routinely considered as a way to reduce the risk of sexually transmitted infections, argue US experts. Kg
Ex-Taiwan leader in graft trial Taiwan's former President Chen Shui-bian goes on trial on corruption charges, which he says are politically motivated. Ks
25
Netanyahu 'will be peace partner' Israel's next prime minister, Benjamin Netanyahu, insists his government will work for peace with the Palestinians. Ks
Briny pools 'may exist on Mars' Pools of salty water might be able to exist just below the surface of Mars, planetary scientists tell a major US conference. Kn
24
Kenyan forces deployed for fires Kenya mobilises 3,500 security personnel to fight bush fires raging in some of the country's most important forests. Kn
US to boost Mexico border defence The US unveils a $700m plan to help combat the drugs trade in Mexico, with much of the money going on tighter border security. Ks
IPL will switch to South Africa The Indian Premier League will now be hosted by South Africa after the decision was made to move it from India, BBC Sport understands. Kg
Zimbabwe cholera 'past its peak' Zimbabwe's cholera epidemic appears to have passed its peak, say the World Health Organization. Kg
France offers nuclear test money France says it will compensate people who suffered health problems as a result of three decades of nuclear tests. Kg
US 'offered Binyam plea bargain' Former Guantanamo detainee Binyam Mohamed was offered a "plea bargain" by the US, previously unpublished documents reveal. Kl
UN says Burma detention 'illegal' The UN says the detention of Burmese opposition leader Aung San Suu Kyi breaks domestic laws as well as international norms. Ks
Pakistan judge celebrates return Pakistan's chief justice celebrates his return to work in Islamabad after mass protests forced his reinstatement. Kg
Barak 'agrees to Likud coalition' Israel's Labour leader reaches a provisional deal on a coalition with PM-designate Netanyahu, Israeli media say. Ks
Death penalty 'closer to demise' The world is moving closer to becoming "death-penalty free", the rights group Amnesty International says. Kk
22/23
Whales die on Australian beach More than 60 whales and dolphins have died after being washed up on a beach in south west Australia. Kn Cn
UN to criticise Israel over Gaza A UN human rights investigator, Richard Falk, is to question the legality of Israel's Gaza incursion in a new report. Ks
Pyramid scam ringleader convicted A Chinese man who masterminded a massive pyramid scheme in Beijing has been jailed for 15 years. Kg
Fiery Tokyo plane crash kills two A cargo plane bounces on the runway and bursts into flames as it lands near Tokyo, killing the two people onboard. Kg
Probe launched into Montana crash An inquiry begins into the cause of a plane crash in Montana that killed 14 people, including seven children. Kg
21
Madagascar's leader is sworn in Madagascar's Andry Rajoelina is sworn in as the Indian Ocean island's new leader, but many diplomats boycott the ceremony. K
Space station unfurls solar wings Ten years after its construction began, the International Space Station now has full power capability. K
Gene 'has key schizophrenia role' Scientists have discovered a single gene may control how some patients with schizophrenia and bipolar disorder respond to their medication. K
Hungary's prime minister to quit Hungarian Prime Minister Ferenc Gyurcsany says he will quit because he is an obstacle to the country's economic recovery. K S
20
Nazi trial letters open to public Letters revealing how British prosecutors felt about Nazi war crimes trials at Nuremberg are being made available to the public. K L
Venezuela calls for mayor arrest The Venezuelan government calls for the arrest of prominent mayor and key opposition leader, Manuel Rosales. K
Ecuador plane crash kills seven A small army plane crashes into a building in Ecuador's capital, killing at least seven people. K
Google pulls some street images Google has removed dozens of images from its new Street View service after complaints from users about privacy. K S
Africa rejects Madagascar 'coup' The African Union suspends Madagascar after Andry Rajoelina's army-backed takeover on Tuesday. K
19
Protein 'behind Alzheimer's fits' Scientists say they have discovered what could be causing some Alzheimer's patients to develop epilepsy. K
New Mexico scraps death penalty New Mexico Governor Bill Richardson signed legislation abolishing the death penalty in the US state. K
Cuba neighbours to restore ties Costa Rica and El Salvador, the last two Central American nations not recognising Cuba, say they will re-establish ties with Havana. K H
North Korea 'holds US reporters' North Korean troops reportedly arrest two American journalists near a river on the border with China. K H
New nationwide strike hits France More than a million people are expected to join France's second mass strike in two months against the country's economic policies. K
UK to set out anti-torture rules The UK government is to publish its guidance on the interviewing of overseas detainees after concerns over Binyam Mohamed. K L
Mobile users at risk of ID theft Almost all phone users store work-related as well as personal details on their phones, a survey finds. K S
18
Obesity danger 'rivals smoking' Severe obesity is as hazardous to health as a lifetime of smoking, shortening life by a decade on average, experts warn. K
Military backs Madagascar rival Military leaders in Madagascar confer full powers on opposition leader Andry Rajoelina, hours after the president quit. K
Gambians 'taken by witch doctors' Up to 1,000 Gambian villagers were taken by "witch doctors" to detention centres and made to drink potions, Amnesty says. K
US poised to join Mexico drug war The US is making detailed plans to help Mexico in its fight against drugs-trafficking, a senior general tells Congress. K
Pious 'fight death the hardest' People with strong religious beliefs appear to want doctors to do more to keep them alive as death nears, a study suggests. K
France chastises Pope on condoms The French foreign ministry voices "sharp concern" over the Pope's rejection of condom use to fight Aids. K
Children work round web controls Parents need to do more to find out how long their children are online and what they do, suggests research. K
North Korea refuses US food aid The United States says North Korea is rejecting food aid as tensions rise over border and nuclear disputes. K H
US to force AIG to repay bonuses Insurer AIG must pay back $165m of staff bonuses awarded after accepting public bail-out funds, the US treasury secretary says. K S
17
Pressure grows on Madagascar head Madagascar's opposition leader stakes a claim to lead a new government, hours after troops storm a presidential palace. K
US capital blighted by HIV/Aids At least 3% of over-12s in Washington DC are infected with HIV/Aids, says a report from the city's health department. K
16
Far right joins Israel coalition Israel's Prime Minister-designate Benjamin Netanyahu signs a coalition deal with the far-right Yisrael Beiteinu party. K L
Nasa shuttle launched after delay Space shuttle Discovery blasts off from Florida on a mission to the International Space Station after weeks of delay. K
Left-winger wins El Salvador poll Mauricio Funes of El Salvador's former Marxist rebel FMLN wins a presidential election, ending 18 years of conservative rule. K H
Madagascar military storms palace Gunfire erupts in the capital of Madagascar as the army storms a residence of President Marc Ravalomanana. K
Khatami 'to abandon' Iranian race Iran's ex-president Mohammad Khatami is expected to withdraw from June's presidential election, the BBC understands. K
'Brain decline' begins at age 27 Old age begins at 27 when our mental powers start to decline, research suggests. K
Iraqis 'more upbeat about future' Violence and insecurity are no longer the Iraqis' chief concerns, for the first time since the 2003 war, a BBC poll suggests. K
15
Pakistani ex-PM Sharif 'detained' Pakistan's main opposition party says its leader Nawaz Sharif has been put under house arrest, but the government denies this. K
Bodies exhumed near Mexican city Mexican police find at least nine bodies buried on the outskirts of Ciudad Juarez, Mexico's most violent city. K
14
Australia spill '10 times worse' An oil spill along the coast of Queensland is 10 times worse than originally thought, Australian authorities say. K C
Pakistan minister quits over ban Pakistan's information minister resigns after a clampdown on Geo TV over reporting protests by lawyers and opposition groups. K
Oxygen therapy benefit in autism Oxygen treatment in a decompression chamber may help children with autism, US researchers say. K
Sex claims against US Church rise The number of claims of sex abuse against US Roman Catholic priests rose by 16% last year, a Church report says. K
Protesters gather in Madagascar Opposition supporters gather in Madagascar's capital for fresh protests as pressure mounts on the president to stand down. K
13
Crowd rallies to Madagascar head Hundreds gather in Madagascar's capital after an appeal to defend the presidential palace as a power struggle grows. K L
Junk alert for space station crew The crew of the International Space Station are forced to shelter in the Soyuz capsule after a close call with space debris. K
Aid workers kidnapped in Darfur Five staff with Medecins sans Frontieres (MSF) have been kidnapped in Sudan's Darfur region, the aid agency says. K L
N Korea 'satellite test date set' North Korea has told shipping agencies it plans to carry out a controversial rocket launch in early April, officials in Seoul say. K H
11
'Dracula' fish shows baby teeth A miniature Burmese fish has developed extraordinary fangs made of bone, scientists report. K
EU 'terror' racquets court ruling European judges rule as illegal a secret list of items EU authorities had banned from being taken on to aircraft. K
Workers die on China rail project At least nine workers die when a railway construction site in China's Jiangsu province collapses. K
Obama condemns Darfur expulsions US President Barack Obama says the expulsion of foreign aid workers from the Sudanese region of Darfur is "unacceptable". K
Tariq Aziz guilty of Iraq murders Tariq Aziz, one of Saddam Hussein's closest advisers, is jailed for 15 years over the 1992 executions of Iraqi traders. K L
UN debates drug policy's impact The UN Commission on Narcotic Drugs meets in Vienna, amid criticism that its policies have fuelled organised crime. K
German charges for 'Nazi guard' Prosecutors in Germany file charges against John Demjanjuk, an alleged Nazi death camp guard living in the US. K L
'Civil war looms' in Madagascar The US ambassador to Madagascar warns the country is heading for civil war after pro-opposition soldiers force the army chief to resign. K L
10
Madagascar army's crisis deadline The army gives Madagascar's rival leaders 72 hours to solve the nation's political crisis, which has left more than 100 people dead. K L
Big rise in cannabis 'factories' A big rise in the number of cannabis "factories" uncovered across Britain is revealed in figures obtained by BBC News. K
Older fathers link to child brain Children of older fathers perform less well in a range of brainpower tests during infancy and early childhood, a study found. K
9
Bangladesh imposes YouTube block Bangladesh blocks YouTube after a recording is posted of the PM's meeting with army officers over the recent guards' mutiny. K
Swiss blackmail 'gigolo' jailed A Swiss man is jailed for six years for defrauding Germany's richest woman out of millions of euros and attempting to blackmail her. K
UN 'protecting' Madagascar rival United Nations staff in Madagascar say they are giving protection to opposition leader Andry Rajoelina. K R
Bomb blast outside bank in Greece A bomb explodes behind a bank in Athens, damaging two cars but causing no injuries, according to reports. K
Oily fish dementia boosts queried A UK study casts doubt on earlier claims that eating oily fish can protect against dementia in old age. K
Chavez warns Colombian minister Venezuela's President Chavez criticises the Colombian defence minister, calling him a threat to the region. K H
Plane crash near Uganda airport At least seven people are feared dead after a cargo plane crashed near Uganda's main airport, Entebbe, police say. K
8
Ethiopia takes Africa film honour An Ethiopian film about the regime of the country's former dictator takes the chief prize at Africa's main movie awards. K
N Korea holds parliamentary poll North Korea votes in elections which observers say could give a clue to the country's eventual succession. K
Demands for MI5 'torture' inquiry A judicial inquiry is demanded into a Guantanamo Bay prisoner's claims that MI5 was complicit in his torture. K L
7
Telescope hunt for other 'Earths' A Nasa mission carrying a telescope to search the sky for Earth-like planets launches from Cape Canaveral in Florida. K
MDC to examine Tsvangirai crash Zimbabwe's MDC party says it will carry out its own investigation into the cause of the crash which killed PM Tsvangirai's wife Susan. K
Lula 'rues' Church abortion move Brazil's president criticises an archbishop for excommunicating people who helped a young girl have an abortion. K L
Obama 'to reverse stem cell ban' President Barack Obama is to lift restrictions on US funding for research on human embryonic stem cells, reports say. K S
6
Iraqi women 'lack basic services' Women in Iraq still lack security, despite an overall drop in violence six years after the US-led invasion, aid agency Oxfam says. K L
Defiant Sudan president in Darfur Sudanese President Bashir flies to Darfur, his first visit there since an international arrest warrant was issued for him. K L
UN pleads with Sudan over aid ban UN Secretary General Ban Ki-moon asks Sudan to reconsider its decision to expel aid agencies from the country. K R
Outrage at Kenya assassinations A UN investigator calls for an international inquiry into the murder of two Kenyan human rights activists. K
5
Palestinian health care 'ailing' Palestinians in the West Bank and Gaza are suffering from an "ailing landscape" of health services, a new study claims. K
Fiji coup leader rules out vote Fiji's military ruler dismisses Commonwealth pressure for a return to democracy and rules out any election soon. K
Pakistan criticised for 'lapses' Criticism mounts over apparent security lapses leading to Tuesday's attack on Sri Lanka's cricket team in Pakistan. K L
EU judges back UK retirement age The UK's compulsory retirement age of 65 is not in breach of EU legislation, the European Court of Justice rules. K
4
Climate 'hitting Europe's birds' Climate change is already having an impact on European bird species, according to British scientists. K C
Tense Sudan awaits court decision Security is tight in Sudan ahead of an International Criminal Court decision on a possible arrest warrant for the president. K L
Car firms told to halve emissions Four leading international agencies urge the car industry to halve CO2 emissions by 2050. K R
Clinton concern over demolitions US Secretary of State Hillary Clinton expresses "deep concern" over Israeli demolition of Palestinian homes in Jerusalem. K L
Broad angry at security failures Cricket referee Chris Broad hits out at security in Pakistan after being caught up in Tuesday's terror attack in Lahore. K L
3
Defiant Karadzic refuses to plead Ex-Bosnian Serb leader Radovan Karadzic refuses to enter a plea to amended war crimes charges at his Hague trial. K L
TV linked to asthma risk doubling Young children who spend more than two hours a day watching TV double their risk of developing asthma, a study finds. K
UN concern over Afghan elections A senior UN official says it will be nearly impossible to hold credible elections in Afghanistan in April, as ordered by President Karzai. K L
Vatican hosts Darwin conference The Vatican sponsors a five-day conference on evolution and creation, 150 years after Darwin published Origins of Species. K R L
Cuban shake-up claims key figures Cuba's cabinet secretary and foreign minister are sacked in President Raul Castro's first major cabinet reshuffle. K
2
Facebook users suffer viral surge Five security alerts are issued for Facebook as security firms say social networking sites are tempting targets for hackers. K S
Mixed results in Spain elections Nationalists fall short of a majority in Spain's Basque Country regional poll, while the Socialists lose in Galicia. K L
'Ethical' stem cell creation hope The ability to create stem cell treatments without using embryos is a step closer, say researchers. K
Donors asked to pledge Gaza cash Huge sums are expected to be offered to help rebuild Gaza at an international donors' conference in Egypt. K R
1
Explorers begin epic Arctic trek A British team has begun a gruelling trek to the North Pole to discover how quickly the Arctic sea-ice is melting K C
Chavez sends army to rice plants Venezuela's president orders the army to take over the country's rice processing plants, amid a row over food prices. K H
Hariri court set to formally open An international court set up to try the suspected killers of former Lebanese PM Rafik Hariri is to open at The Hague. K L
One World
The trends shape the international society as one World, the dream and vision of Adam Smith.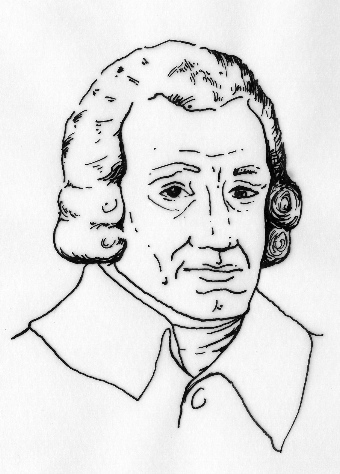 Smith's dream of a one world: "The whole annual produce of the land and labour of every country, or what comes to the same thing, the whole price of that annual produce, naturally divides itself, it has already been observed, into three parts; the rent of land, the wages of labour, and the profits of stock; and constitutes a revenue to three different orders of people; to those who live by rent, to those who live by wages, and to those who live by profit. These are the three great, original, and constituent orders of every civilised society, from whose revenue that of every other order is ultimately derived". Adam Smith 1776
The scenario one world motivates excellent and original scholars to pose new questions, to find explanations, theories and empirical evidence. How fit the events these approaches?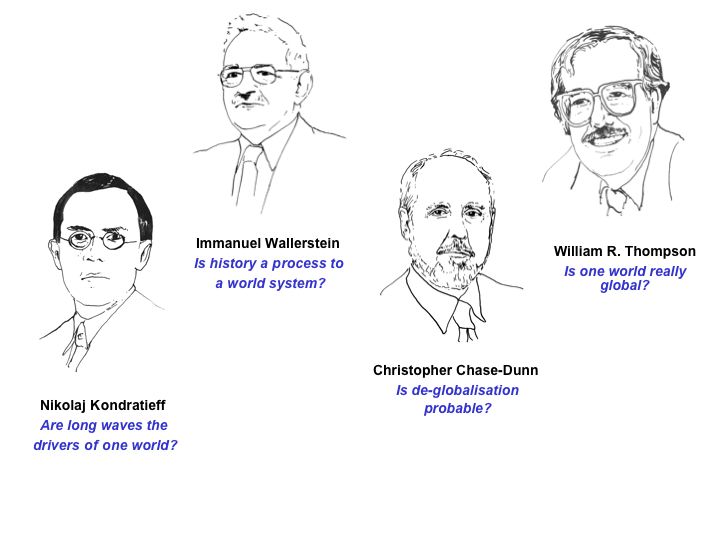 March 09
26
France set to ban bank bonuses France confirms it will issue a decree banning bonuses for executives of banks that have received government aid. Ss K
US plans to rein in Wall Street US Treasury Secretary Timothy Geithner is outlining plans to strengthen the US government's grip on the financial system. Ss
25
Czech PM attacks Obama spending The Czech prime minister, who currently holds the EU presidency, condemns US economic recovery plans as "a way to hell". Sc
Obama pledges economic recovery US President Barack Obama tells Americans he sees signs of economic recovery, while urging them to be patient. Ss
24
Top AIG bosses 'to repay bonuses' Nine of the 10 executives paid top bonuses by US insurance giant AIG agree to return them, officials say. Ss
Key inflation measure hits zero A key measure of UK inflation, which includes housing costs, has fallen to zero for the first time in 49 years, official figures show. Ss
22/23
US details toxic asset programme US Treasury Secretary Timothy Geithner gives details of a $500bn plan to encourage private investors to buy up toxic assets. Ss
20
Renault jobs row rocks EU summit A row over French protectionism breaks out as EU leaders at an economic summit pledge more help for struggling members. S R
Obama promotes reforms on TV show Barack Obama makes an unprecedented presidential appearance on a US chat show to promote his economic plans. S K
EU aims to double emergency cash The EU says it may double emergency funding to help member states in trouble, as leaders meet in Brussels. S H
19
AIG boss acknowledges 'mistakes' Edward Liddy, the chief executive of AIG, admits that fundamental mistakes were made at the US insurance giant. S K
Outlook for Swiss economy worsens Switzerland's economy will contract by 2.2% this year, its government says, a much deeper recession than forecast. S
Unemployment passes two million The number of people unemployed across the UK goes above the two million mark for the first time since 1997. s K
Fed pumps $1.2tn into US economy The US Federal Reserve says it will buy $1.2 trillion worth of debt to help boost lending and promote economic recovery. S
18
World Bank lowers China forecast The World Bank cuts its forecast of China's economic growth in 2009 to 6.5% from 7.5% because of falling demand for its exports. S
17
Downturn 'risks Africa conflict' Leaders warn parts of Africa could be plunged back into conflict if they do not get help to recover from the global crisis. S C
China seeks export carbon relief China says importers of Chinese-made goods should pay for carbon emitted during their manufacture. S K
Airlines 'lose one million bags' The world's airlines mishandled 42 million bags in 2007 and irretrievably lost more than a million, a pressure group says. S K
16
Bernanke hopeful for US recovery The head of the US central bank, Ben Bernanke, says he expects the country's recession to end this year. S
15
AIG to cut future bonus payments Troubled US insurance giant AIG agrees to demands from the Obama administration to reduce future bonus payments. S K
Social networks 'are new email' Status updates on sites such as Facebook are a new form of communication, the South by SouthWest Festival hears. S K
Opec to debate further quota cuts Oil minister from the 12 Opec countries meet to discuss cutting production rates amid falling prices. S H
14
G20 ministers meet amid divisions Rifts emerge as finance ministers from leading rich and emerging economies prepare to discuss the global crisis. S R H
13
Rich list hit by economic crisis The financial crisis takes its toll on the world's richest people, knocking 322 names off the Forbes 'rich list' of the world's billionaires. S K
Madoff fraud investigation widens With Bernard Madoff now behind bars, attention turns to whether others were involved in his $50bn (£35bn) fraud. S K
Switzerland eases banking secrecy Switzerland agrees to relax its banking secrecy rules, but insists it will protect account holders from "unjustified watching". S K
11
Madoff 'expected to plead guilty' Disgraced US financier Bernard Madoff is expected to plead guilty to orchestrating a $50bn (£35bn) fraud, his lawyer says. S
US Congress eases curbs on Cuba The US Congress votes to lift restrictions on travel to Cuba imposed by the previous Republican administration. S K
9
Japan's exports halved in January Japan imported more than it exported for the first time for 13 years in January, official figures show. S
6
S Korea diverts jets over threats South Korean airlines re-route planes to avoid the North's airspace amid escalating tension and threats from Pyongyang. S L
Asian shares slide as fears grow Markets fall in Asia, after fresh concerns over the American economy drive US shares to a 12-year low. S C
US jobless rate rises to hit 8.1% The number of people unemployed in the US rose by 651,000 in February, official figures show. S
5
N Korea threatens civilian planes Pyongyang says it cannot ensure the safety of South Korean civilian flights near its airspace, amid heightened tensions. S L
Euro rates and growth outlook cut The European Central Bank cuts interest rates for countries using the euro to 1.5% from 2.0% and cuts its growth forecasts. S
'Substantial doubt' for GM future There is "substantial doubt" about the ability of General Motors (GM) to stay afloat, the firm's auditors say. S
China 'faces most difficult year' Chinese Premier Wen Jiabao says the country faces unprecedented challenges, as he gives details of its economic stimulus plans. S C
3
Toyota arm seeks government loan Toyota, the world's biggest carmaker, says it is seeking a Japanese government loan to help its car financing unit. S
Brown to hold Obama economy talks UK Prime Minister Gordon Brown arrives in the US for his first meeting with new President Barack Obama. S H
1
EU 'consensus' to tackle crisis EU leaders say they are determined to avoid any protectionist moves in response to the economic crisis. S R
EU holding economic crisis summit European leaders gather for emergency talks amid concern at the scale of the economic crisis within the European Union. S H
Asean group seeks economic action South East Asian leaders call for greater co-ordinated regional action to help restore their damaged economies. S H
Domesticating World
The trends shape the international society as order based on power, the vision of Thomas Hobbes.
Hobbes's'vision of a domesticated world: "The Romans used to say that their general had pacified such a province, that is to say, in English, conquered it; and that the country was pacified by victory when the people of it had promised imperata facere, that is, to do what the Roman people commanded them: this was to be conquered… And thus I have brought to an end my discourse of civil and ecclesiastical government, occasioned by the disorders of the present time, without partiality, without application, and without other design than to set before men's eyes the mutual relation between protection and obedience; of which the condition of human nature, and the laws divine, both natural and positive, require an inviolable observation". Leviathan, Hobbes 17th century.
The scenario domesticating world motivates excellent and original scholars to pose new questions, to find explanations, theories and empirical evidence. How fit the events these approaches?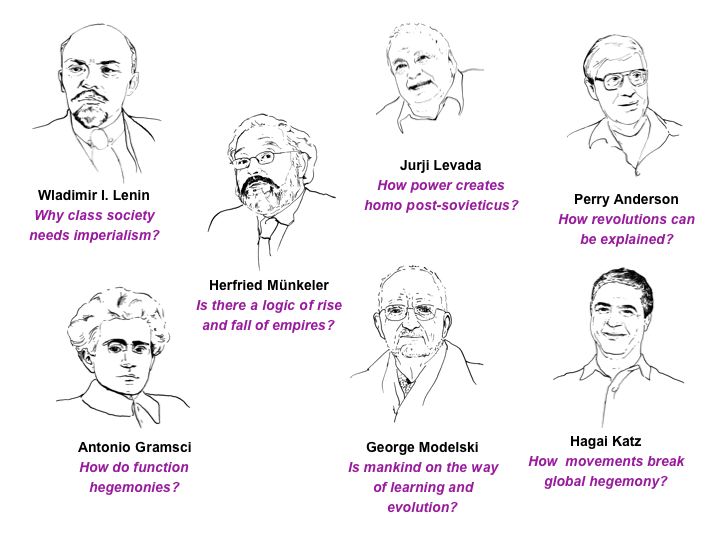 March 09
28
US warns Pakistan on Taleban link US military officials say elements in Pakistan's military intelligence service still have ties to the Taleban and al-Qaeda militants. Hs
'Nothing to discuss' on Falklands Gordon Brown says the Falkland Islands' sovereignty will not be up for discussion when he meets Argentina's president. Hs
27
Russian 'Arctic military' plan Russia announces plans to set up a military force to protect its Arctic interests, in a move which may worry its rivals. Hs
Japan to 'destroy' N Korea rocket Japan says it will intercept and destroy any parts of a North Korean rocket that might fall on its territory. Hs
US rethinks Afghanistan strategy President Obama announces a major rethink of strategy in Afghanistan and Pakistan, with fresh forces and funds. Hs
26
China fury at US military report Beijing reacts angrily to a report by the Pentagon, which says China's military power is shifting Asia's military balance. Hs
24
Serbia marks bombing anniversary Air raid sirens sound and church bells peal across Serbia as it marks 10 years since Nato's bombing campaign. Hg
22/23
Obama ponders Afghan 'exit plan' President Barack Obama says the US must have an "exit strategy" in Afghanistan, despite sending more troops there. H
21
Iran demands change in US policy Iran's supreme leader Ayatollah Khamenei responds to President Obama's overture by demanding US policy changes. H
19
Czechs halt US missile treaties The Czech government withdraws treaties committing it to the US missile defence shield from parliament, fearing their defeat. H
17
Brown in new Iran nuclear warning Gordon Brown is to tell Iran it faces a "clear choice" over its nuclear plans, with the possibility of tougher sanctions. H
16
Iranian drone 'shot down in Iraq' US forces shot down an Iranian drone aircraft 60 miles (100km) north of Baghdad last month, the US military says. H L
11
France set to reconcile with Nato President Sarkozy is to announce France's return to Nato's military command, reversing decades of self-imposed exile. H
10
China hits out at US on navy row China says a US Navy ship involved in a confrontation with its vessels off Hainan island broke international law. H
9
N Korea warning over 'satellite' The US and South Korea hold major military exercises amid a war warning from the North over a planned "satellite" launch. H K
Chinese ships 'harass' US vessel Five Chinese ships have manoeuvred dangerously close to a US navy vessel in the South China Sea, the US government says. H
Nato 'struggling in Afghan south' Coalition forces in Afghanistan are not winning in large parts of the south, the commander of Nato and US forces says. H
8
Obama hints at talks with Taleban President Obama suggests there could be talks with moderate elements of the Taleban in Afghanistan. H R
7
Iran to mull US Afghan invitation Iran would consider a US invitation to a conference on Afghanistan later this month, a government spokesman says. R H
US envoys set for Syria meeting Two senior US envoys are due to arrive in Damascus for the first high-level contact with Syria in four years. H
6
Clinton defends thaw with Russia US Secretary of State Hillary Clinton tells the BBC that re-engaging with Russia does not mean abandoning US allies. H R
5
Nato to resume Russian contacts Nato ministers agree to resume formal ties with Russia as US Secretary of State Hillary Clinton calls for a "fresh start". H R
Obama renews Zimbabwe sanctions US President Obama extends sanctions on Zimbabwe, saying its government is 'undermining' democracy. H K
Key Nato talks focused on Russia Ties with Russia top the agenda as Nato foreign ministers meet for the first time since US President Barack Obama took office. H
Venezuela seizes US rice producer Venezuelan President Hugo Chavez orders the expropriation of a US-owned rice mill, amid a battle over price regulation. H S
4
Kyrgyz U-turn on US base mooted Kyrgyzstan's president raises the possibility of US troops remaining at a key airbase that supports operations in Afghanistan. H L
Seize the moment, Brown urges US Prime Minister Gordon Brown gets a standing ovation from the US Congress after urging a renewal of "the special relationship". H S
China to boost military spending China says it will increase military spending by a "modest" 14.9% this year to 480.6bn yuan ($70.2bn; £50bn). H
Negotiating World
The trends shape the international society as society of "round tables" and successful negotiations, the vision of Jean-Jâques Rousseau.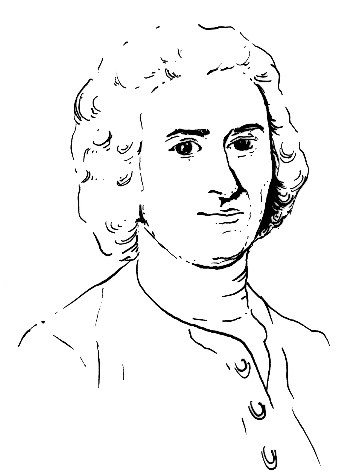 Rousseau's'vision of a community based world: "Trouver une forme d'association qui défende et protège de toute la force commune la personne et les biens de chaque associé, et par laquelle chacun s'unissant à tous n'obéisse pourtant qu'à lui-même et reste aussi libre qu'auparavant". Jean Jâcques Rousseau 1762
The scenario negotiating world motivates excellent and original scholars to pose new questions, to find explanations, theories and empirical evidence. How fit the events these approaches?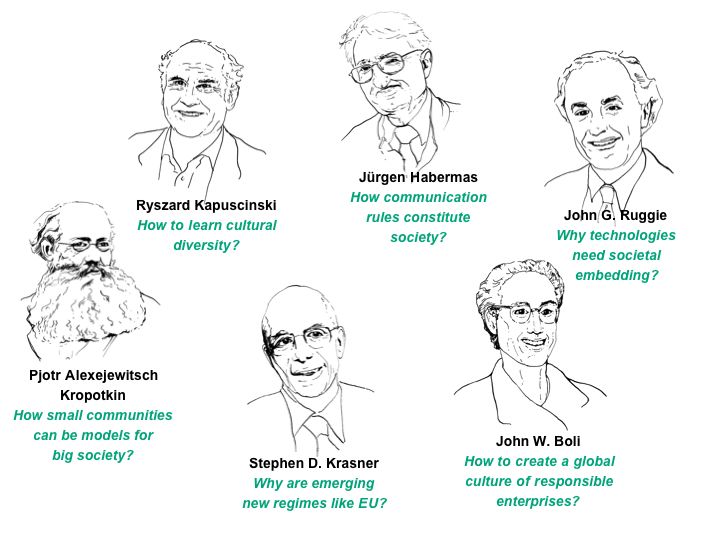 March 09
24
Australian leader in US for talks Australian Prime Minister Kevin Rudd arrives in the US for his first meeting with President Barack Obama. Rs
Dalai Lama ban halts conference A peace conference for Nobel laureates is postponed indefinitely after South Africa refuses the Dalai Lama a visa. Rh
22/23
Turkish president visits Baghdad Turkish President Abdullah Gul is due to hold talks in Baghdad, the first Turkish head of state to visit Iraq for 33 years. Rs
20
US offers Iran a 'new beginning' US President Barack Obama offers "a new beginning" in ties with Iran in an unprecedented video message to the Iranian people. R H
13
Sudan 'is talking to kidnappers' Sudan's government says it knows the location of three kidnapped aid workers and is in contact with their abductors. R L
10
Mugabe leads Tsvangirai mourners President Robert Mugabe tells a funeral service in Harare for Susan Tsvangirai that violence should be a thing of the past. R
Palestinians launch unity talks Rival Palestinian factions are to meet in Cairo, at the start of a process they hope will pave the way for a national unity government. R
3
US 'offers Russia deal over Iran' US President Barack Obama has written to his Russian counterpart suggesting co-operation over Iran's plans, reports suggest. R H
2
Billions pledged to rebuild Gaza International donors pledge $4.5bn in aid to the Palestinians, chiefly to rebuild Gaza, after Israel's recent offensive. R L
North Korea holds rare UN talks North Korea and the US-led United Nations Command in South Korea hold their first talks in almost seven years. R H
Own World
The trends shape the international society as coexistance of nations, imperia and regions based on identities and the own traditions, the vision of Konstantin Leontjew.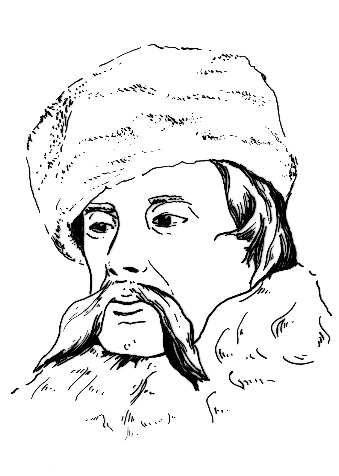 Leontjew's'vision of a world of strong cultures and traditions: "The libertarian and egalitarian process is one opposing processes of evolution. Within the latter there is an idea within which holds the societal organism strongly together (…) restricts the divergent centrifugal forces…."The fight against any form of despotism, that of the states (Stände), values, monasteries, even against the despotism of richness, is nothing other than a process of degeneration, the levelling out of the morphologic contrasts, the destruction of uniqueness (identities) of the societal organism". Konstantin Leontjew at the end of the 19th century
The scenario own world motivates excellent and original scholars to pose new questions, to find explanations, theories and empirical evidence. How fit the events these approaches?
March 09
29
Spain court mulls US torture case A court in Spain will consider charging six former US officials with giving legal cover for alleged torture at Guantanamo Bay. Ls K
28
Bloody clash in south Philippines Seven Philippine soldiers and 20 Muslim rebels die in an eight-hour battle on Mindanao island, officials say. Ls
Philippines in hostage compromise Some 800 Philippines troops pull out from a cordon around Islamic rebels who have threatened to behead a Western hostage. Lg K
Pakistan army raid 'kills rebels' Pakistan's army says troops, backed by artillery and helicopter gunships, have killed 26 militants in a raid near the Afghan border. Ls
27
Pakistan mosque attack kills 50 A bomb explodes at a mosque in Jamrud in north-western Pakistan, killing at least 50 people, officials say. Lg
26
New support for West Bank outpost A Jewish outpost in the West Bank, illegal under Israeli law, appears to benefiting from state funding, the BBC has uncovered. Ls K
Blast rips through Baghdad crowd A car bomb blast near a bus stop in northern Baghdad kills at least 16 people and injures more than 30, officials say. Lg
Deadly Pakistan restaurant blast A suicide blast targeting a tribal leader in Pakistan's South Waziristan region kills at least 10 people, say officials. Lg
25
Seven die in Afghanistan attack Seven people die after a roadside bomb explodes near a van carrying civilians in eastern Afghanistan, officials say. Lg
China says Tibet video is 'a lie' China says video which allegedly shows Chinese security personnel beating Tibetans after last year's unrest is not accurate. Lk
Thailand troops 'enter Cambodia' About 100 armed Thai soldiers have entered Cambodia near the site of a disputed temple, Cambodian officials say. Ls
24
'Society must help' tackle terror The home secretary says the UK cannot just rely on security services to tackle terrorism, as a new terror strategy is unveiled. Lg
Clash in tense Israeli-Arab town Israeli-Arabs clash with police as Jewish Israeli right-wingers march in the Arab town of Umm al-Fahm. Ls
Burma offers Rohingya return deal Burma says it will take back thousands of ethnic Rohingyas who have fled, but only if they identify themselves as Bengali. Lg
22/23
France to consider ethnic census France is launching a commission to investigate ways of measuring the country's ethnic make-up for the first time. Lg
Trial starts for Mumbai suspect The sole known surviving suspect from last year's Mumbai appears at an Indian court on a video link at the start of his trial. Ls
Suicide attack on Iraqi funeral At least 25 people have been killed by a suicide bomb attack on a funeral in the Iraqi province of Diyala, police say. Lg
South Africa bans Dalai Lama trip South Africa denies the Dalai Lama a visa for a peace meeting linked to the 2010 World Cup, saying it would be a distraction. Hs
Fatah official killed in Lebanon A senior representative of Palestinian refugees in Lebanon has been killed in a bombing, security officials say. Ls
21
Bombers strike on Afghan new year Two bombings in eastern Afghanistan have left at least eight people dead, officials say. L H
Afghan blasts kill Canada troops Four Canadian soldiers are killed and eight injured in two separate bombs in Afghanistan's Kandahar province. L H
20
Pirates 'seize ship off Somalia' Pirates seize a Greek-owned cargo ship off the coast of Somalia, Greek officials say. L S
Chinese guard shot dead in attack A Chinese soldier is shot dead while on sentry duty at a military garrison in Chongqing, state media report. L K
Land boost for Brazilian Indians Brazil's top court approves a large reservation for the sole use of Amazonian Indians, in a boost to indigenous rights. L K
17
Week-long Africa visit for Pope Pope Benedict embarks on his first trip to Africa as pontiff, with stops in Cameroon and Angola. L R
Heavy fighting in north Sri Lanka Fierce fighting is going on between Sri Lankan troops and Tamil Tiger rebels in north-eastern Sri Lanka. L
16
Sudan to 'expel all aid groups' Sudan's President Omar al-Bashir says he wants all international aid groups out of the country within a year. L K R
Policemen killed in Afghan blasts At least seven people, including civilians and policemen, are killed in two suicide attacks in southern Afghanistan, officials say. L
UN aid workers seized in Somalia Gunmen in southern Somalia kidnap four UN aid workers, three of them foreigners, reports say. L K
14
US drops 'enemy combatant' term The US will no longer hold terror suspects as "enemy combatants", officials announce, ending a key Bush administration policy. L K
Hezbollah chief defiant on Israel The leader of Lebanon's Islamist Hezbollah movement rejects US calls to recognise Israel as a precondition for talks. L
Sri Lanka troops 'kill 18 rebels' At least 18 Tamil Tiger rebels die in fresh clashes with Sri Lankan troops in the north-east, the defence ministry says. L
Three held over soldiers' murders Three men are arrested over the murder of two soldiers at Massereene Army barracks in County Antrim last weekend. L K
13
UN fears Sri Lanka 'war crimes' Actions by the Sri Lankan government and Tamil Tiger rebels in the ongoing conflict may amount to war crimes, the UN says. L K
Drone 'kills 24 Pakistan Taleban' Pakistani officials say missiles fired by an unmanned US drone have killed at least 24 militants in Kurram, on the Afghan border. L H
Police discuss dissident threat Police chiefs are to assess the security threat posed by dissident republicans following the murders of two soldiers and a policeman in Northern Ireland. L K
Clashes mark protest in Pakistan Police in the Pakistani city of Karachi use sticks to beat up protesters as lawyers begin an anti-government protest march. L K
Israelis rally for Shalit release Hundreds of Israelis join a protest in Jerusalem calling on the government to do more to secure the release of Gilad Shalit. L K
11
Protests over dissident murders Silent protests are to take place in Northern Ireland cities as people express anger at the three murders by dissident republicans. L K
Pakistan 'crackdown on activists' A ban on rallies is imposed in two Pakistani provinces and dozens of activists held to prevent them protesting, the opposition says. L K
10
Al-Qaeda accused faces US court An alleged al-Qaeda sleeper agent appears before a US criminal court after more than five years in military custody. L K
Continuity IRA 'behind shooting' Dissident republicans, the Continuity IRA, claim they murdered a policeman in N Ireland, according to a Press Association report. L
'Dozens dead' in Baghdad bombing At least 25 people die in a suicide attack on dignitaries at a reconciliation conference in Baghdad, security officials say. L
Several killed in Sri Lanka blast At least 10 people are killed and 20 injured in a suicide bomb attack in the town of Akuressa in southern Sri Lanka, police say. L
Tibetans' lives 'hell on Earth' The Dalai Lama launches a fierce attack on Chinese rule in his Tibetan homeland, describing life there as "hell on Earth". L K
Police officer killed in shooting Politicians condemn the killing of a policeman, shot dead in Northern Ireland 48 hours after the murders of two soldiers in Antrim. L
9
Sudan Islamist leader 'released' Sudanese Islamist leader Hassan al-Turabi has been released from prison, his family say, two months after he was arrested. L K
Kurdish 'grave site' digs begin Turkish authorities begin excavations where it is thought the bodies of Kurds killed in the 1990s may have been left. L K
8
Brown condemns N Ireland killings Gordon Brown condemns attacks on a Northern Irish army base that killed two soldiers and left four others injured. L K
Baghdad police attack 'kills 28' A suicide bomber kills 28 people and injures 57 others at a police recruitment centre in Baghdad, police say. L
7
Pakistan suicide bomb kills seven At least seven people, among them five policemen, are killed by a car bomb in north-western Pakistan, reports say. L
6
Gaza homes destruction 'wanton' Amnesty International says Israeli forces wantonly destroyed homes during the Gaza conflict, violating international law. L K
Kenya rights activist shot dead A prominent Kenyan human rights activist is shot dead weeks after meeting a UN investigator probing extra-judicial killings. L K
5
Rape row sparks excommunications A Brazilian Catholic archbishop says all those who helped a child rape victim secure an abortion are to be excommunicated. L K
Car bomb hits Iraq cattle market At least 10 people are killed and many are wounded in a car bomb attack near a busy livestock market in Iraq. L
Bashir vows to defy Darfur charge Sudan's president vows not to "kneel" to the West, as he furiously defies the war crimes court's indictment against him. L H
Air raids kill militants in Gaza Separate Israeli air attacks kill a commander and two other Islamic Jihad militants in Gaza, reports say. L
4
Sarkozy team gets death threats President Nicolas Sarkozy and eight other top French politicians receive death threats in letters containing bullets. L K
3
Gunmen shoot Sri Lanka cricketers Several Sri Lankan cricketers are injured by gunmen in the Pakistani city of Lahore, and at least five policemen are killed. L
2
Tanzanians to name albino killers Tanzania launches a nationwide exercise inviting the public to identify those behind dozens of murders of people with albinism. L K
Guinea-Bissau army chief 'killed' Guinea-Bissau's armed forces chief of staff dies in an attack on the military's headquarters, reports say. L
Islamic banks 'better in crisis' Indonesia's president says Islamic finance has advantages over other systems, as the World Islamic Economic Forum opens. S L
Bangladesh manhunt for mutineers The Bangladesh army launches a manhunt for border guards who mutinied in Dhaka last week, killing about 140 army officers. L K
The threatened world
The trends lead the international society towards unsolvable problems, catastrophes; it is the vision of Cassandra.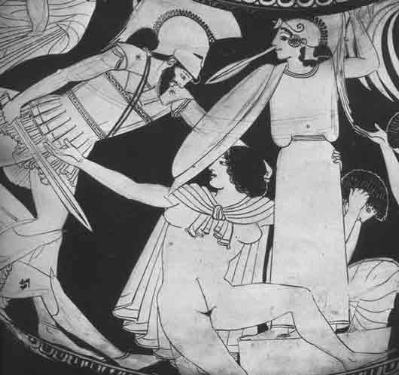 The global society experiences the signals of its endangerment, of catastrophes and of disasters: Signs of breakdown are shaping the visions of people at any time. Apocalyptic images and expectations draw through the history. The previous five ways can stimulate optimism. But there are always events and trends which trigger a pessimistic outlook – the threatened world.
March 09
28
G20 protesters marching in London Tens of thousands are marching through London demanding the G20 summit acts on poverty, climate change and jobs. Cg K
Indonesian dam burst toll rises The number of people known to have died when a dam burst in Indonesia rises to 77, disaster officials say. Cg
World cities begin big switch-off Millions of people worldwide are being urged to switch off lights for an hour, in a major climate change protest. Cn
25
Joint Darfur aid warning issued More than a million people in Darfur risk hunger, a joint Sudanese-UN assessment says. Cg
Japan's February exports halved Japan's exports see a record plunge in February, falling by nearly half compared with a year earlier, the finance ministry says. Cs
24
Global trade 'will shrink by 9%' The World Trade Organization predicts that world trade will shrink by 9% because of the global recession. Cs
19
Global crisis 'to strike by 2030' The world's growing population will create a "perfect storm" of food, energy and water shortages, the UK's chief science adviser says. C
18
Sri Lanka children 'being killed' The conflict in Sri Lanka is killing hundreds of children, United Nations' children's agency, Unicef, says. C L
Chernobyl 'shows insect decline' Researchers find a 'strong signal' of a decline in the numbers of insects in the contaminated zone around Chernobyl. C K
16
Vital Tamil clinic 'could close' The last major clinic in Tamil-held territory may close due to a medicine shortage, a Sri Lankan official warns. C K
11
German school gunman 'kills 15' Officials say a teenage gunman is now dead after going on a rampage and killing 15 people in south-west Germany. C K
Ten die in Alabama shooting spree A gunman in Alabama kills nine people before killing himself, in one of the worst US shootings in recent times. C
Acidic seas fuel extinction fears Increasing levels of acidity in oceans could trigger a mass extinction of sea life, a leading scientist warns. C
10
Worst crisis since 1930s says Fed US Federal Reserve chief Ben Bernanke says the world is suffering from the worst financial crisis since the 1930s. C
IMF predicts a global recession The world economy is likely to shrink for the first time in decades this year, the head of the International Monetary Fund warns. C
'More bad news' on climate change A meeting of scientists in the Danish capital Copenhagen is expected to reveal further worrying data on global warming. C
9
World economy to 'shrink' in 2009 The global economy will shrink for the first time this year since World War II, the World Bank says. C S
6
Pakistan facing 'mortal threat' UK Foreign Secretary David Miliband says Pakistan must unite to tackle a "mortal threat" from militants in the country. C L
Worldwide downturn 'to hit women' The economic crisis could increase the number of unemployed women by up to 22 million this year, the International Labour Organization says. C K
4
Poor being hit by crisis says IMF Poor countries are beginning to be hit by the global downturn and need more money, says the International Monetary Fund. C K
Sri Lanka faces war 'catastrophe' The International Committee of the Red Cross warns of a humanitarian catastrophe in north-east Sri Lanka. C L
3
Japanese stocks skirt 26-year low Japan's main share index falls to within 100 points of a 26-year-low in early trading, but later recovers some ground. C S
2
Economy worries hit Asian markets Asian stocks fall sharply in Monday trading on fears the global financial sector could take a turn for the worse. C S
Stocks plunge on financial fears Stock markets fall worldwide, with the Dow Jones at its lowest since 1997 and the UK's FTSE 100 touching a six-year trough. C S
current non coded events
30
Court hears Khmer Rouge testimony Prosecutors finally start outlining the case against Comrade Duch, a former leader of Cambodia's notorious Khmer Rouge regime.
GM chairman forced out by Obama The chief executive and chairman of troubled US carmaker General Motors will step down at once, at the request of Barack Obama.
Man kills eight at US care home A gunman shoots dead eight people at a nursing home in the US state of North Carolina.
Ivorian stadium stampede kills 22 At least 22 people die in a stampede at a football stadium during a World Cup qualifier in Ivory Coast.
Turkish PM's party leads in poll Turkish PM Recep Tayyip Erdogan's party is leading in key local elections with half the votes counted after six die in violence.
Tanzania train crash 'kills 15' At least 15 people die after a passenger train ploughs into a stationary cargo train in central Tanzania.
Montenegro party claims poll win An official in Montenegro's ruling coalition claims victory in a parliamentary election seen as vital to EU and Nato ambitions.
Siege at Pakistan police academy Troops are trying to retake a police academy near the Pakistani city of Lahore after gunmen seized it, with up to 40 people reported dead.
Eight die in Afghanistan attack Eight people die in a suicide bomb attack on a police compound in southern Afghanistan, officials say.
'Open cloud' plan sparks dissent A plan by IBM to launch an 'open' cloud computing strategy seemingly backfires amid accusations of closed deals.